Shun gave birth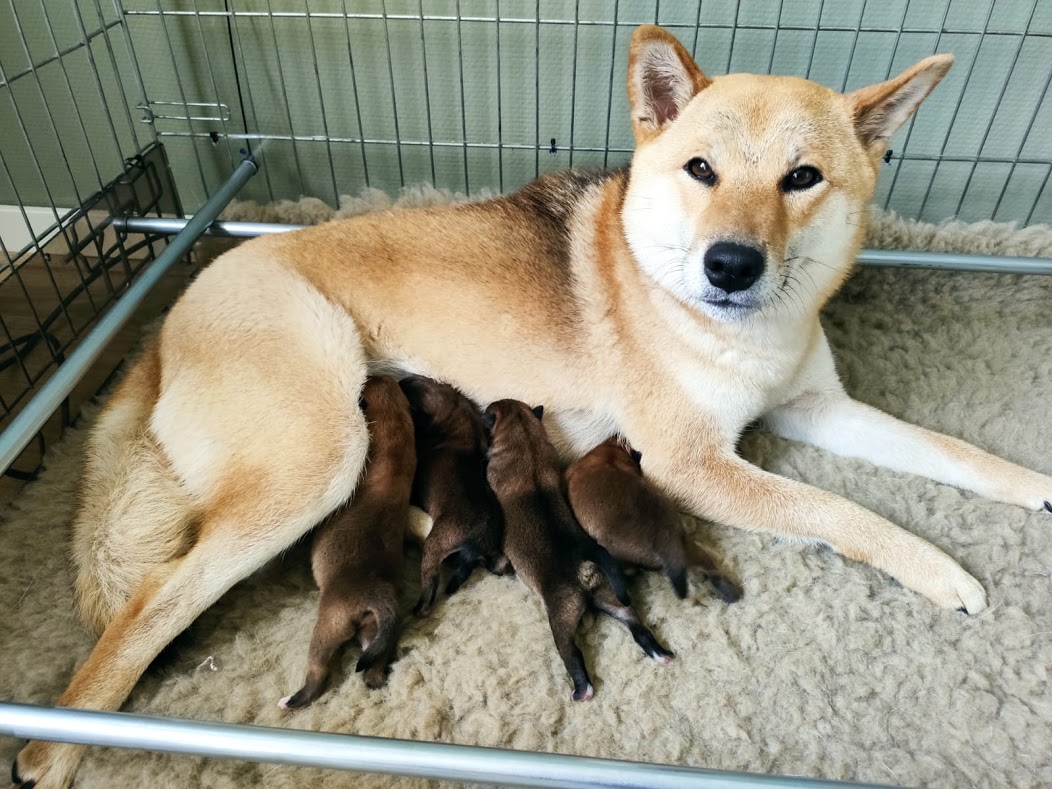 Monday July 27 Shun gave birth to 4 healthy puppies; 3 males and 1 female. The delivery went according to the book. Shun is a super good and proud mother. We are also proud of our beautiful first litter from Shun.
There are NO puppies available!
Combination Shun (Waka Go Chiisana Kitsune & Chico (Shishi No Ichiran Go Bangaischisou).
Health results Shun and Chico:
*Hip dysplasia: A – clear
* Patellar Luxation: 0/0 clear – normal
* ECVO: clear
We breed according to the rules of the Raad van Beheer and the NVAI breed club.