Mating Shun & Basho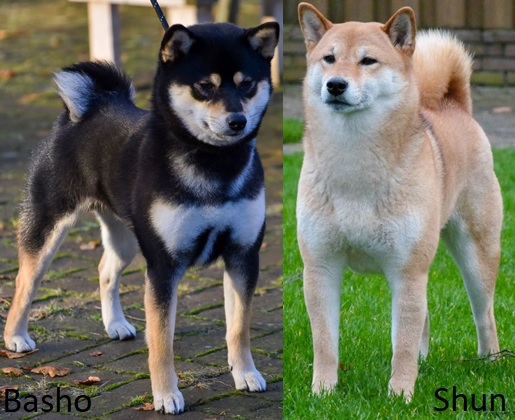 Finally there has been a mating between Shun & Basho.
We had to wait a very long time for this. Shun went into heat at the beginning of December, but stopped after a few days. This is a "splitted heat".
About two weeks ago Saya went into heat unexpectedly and yes…Shun followed a few days later. We just had to wait 6 weeks for her to be in heat again.
In about 4 weeks we will have an ultrasound to see if Shun pregnant.
Female: Shun (Waka go Chiisana Kitsune)
HD A
Patella 0/0 normal
ECVO clear
X
Male: Basho (Bashou no Sei go Yukiko Kensha)
HD A
Patella 0/0 normal
ECVO clear
The puppies will be black & tan or red/sesame.
***Are you interested in a puppy?***
We are not accepting requests at the moment.
If the pregnancy has been confirmed by ultrasound, we will report this a.s.a.p. on this website, Facebook page and Instgram.
Only then request can be submitted!
Here you will find the request procedure for a puppy. We don't have a waiting list!
We breed according to the rules of the Raad van Beheer and breed clubs
NIPPON INU
and
NVAI
.